This stunning home was built at Thirlmere. It consists of 4 bedrooms with a kids activity room, study nook, walk in pantry and open plan living area with a stunning modern kitchen.
The home is approximately 300 sq metres in size and was jam packed with features and quality finishes. The modern interiors used in this house really give the house the wow factor the owners were looking for. 
At Hilton Homes we specialise in custom builds. If you are interested in building a home don't hesitate to give us a call we would be happy to answer any questions you may have.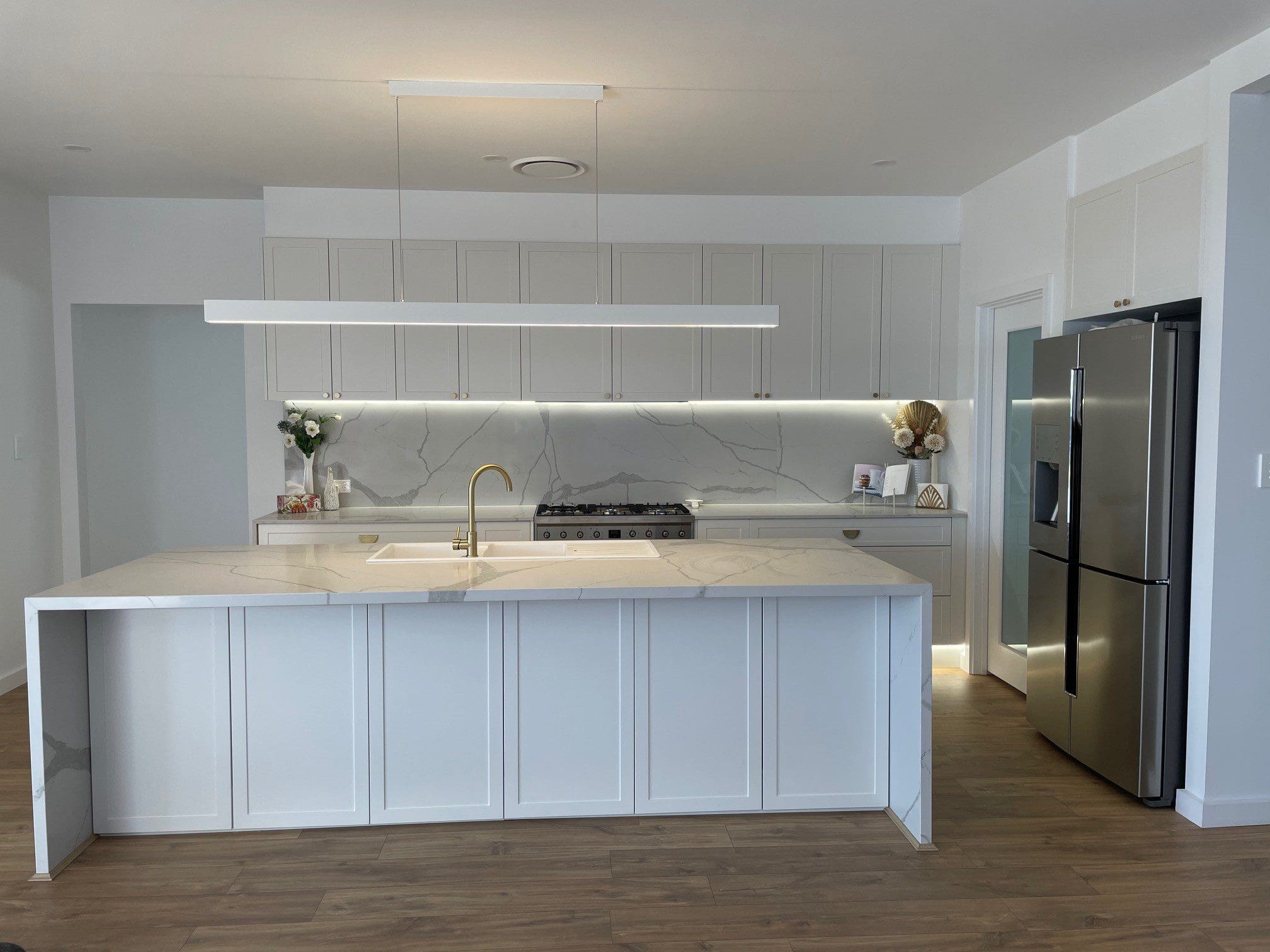 FREE SITE INSPECTIONS AND QUOTATIONS